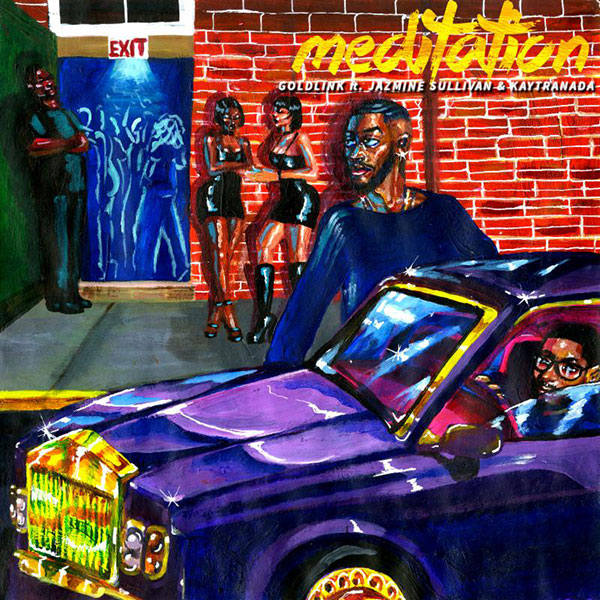 GoldLink takes fans on an artistic trip inside of a nightclub in the video for his Jazmine Sullivan and KAYTRANADA-assisted single "Meditation."
The animated visual shares a unique depiction of the club scene as Jazmine's soothing vocals shine throughout the KAYTRANADA-produced cut. "I want to be more than homies / I just want to be your baby, your one and only," she sings.
GL raps about a complicated relationship with an ex. "I still call ya / Whichever way you want it, baby girl, it's on ya / I got the money, you got the problems, so I can solve it / But I still need ya / I still see ya," he raps.
Speaking of the track, GoldLink reveals the inspiration is rooted in his hometown. "'Meditation' is a quick glimpse into DC Go-Go and street culture," he said. "It's kind of like a West Side Story, in a way — as far as it's a guy who sees a girl. This guy is from one neighborhood and the girl is from another rivaling neighborhood. They see each other across the room. He talks to her, they reminisce, they laugh, and then a confrontation happens."
While the song is smooth and romantic, things end in chaos, as gunfire erupts, and the visual fades to black. Check it out below.