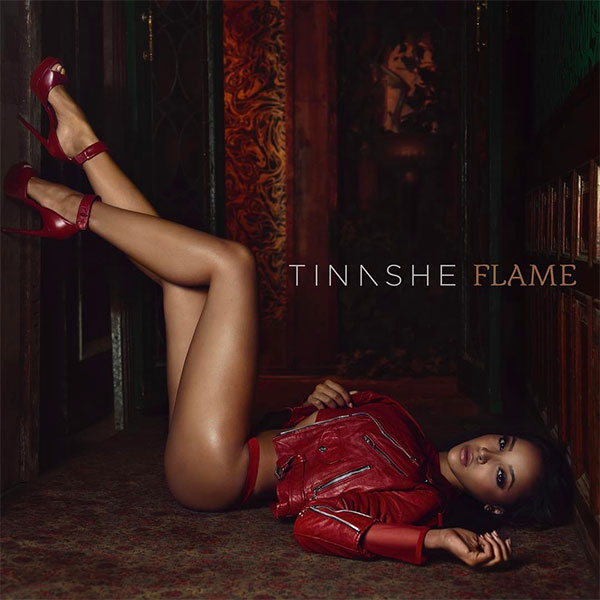 Tinashe is getting ready to heat up!
The pop/R&B songstress looks to go big with her ambitious new single "Flame," her first single of 2017, and latest release off her delayed sophomore album Joyride.
Showing off her sexy figure in the red hot cover art, the singer/songwriter flexes her pop appeal on the mid-tempo song, which is aimed at the pop charts. Over production by Sir Nolan, Tinashe sets her sights on rekindling romance with a former lover as she sings, "Tell me that you still got the flame for me / And tell me that you still want to stay, don't leave … And we can let it burn."
After pushing back her anticipated Joyride album last year, the Cali native surprised fans with the end of the year project, Nightride, which boasted the single "Company," and acted as the precursor to Joyride. It boasted similar vibes to her previous mixtape days and where she is headed with the new album. "I see them as two things that are equally the same," she told Rolling Stone. "I think you can be a combination of things, and that's what makes people human and complex. They are equally me. I don't like to be limited to one particular thing so I want to represent that duality and that sense of boundlessness in my art."
Take a listen to "Flame" below. Do you think Tinashe can burn up the charts with this one?