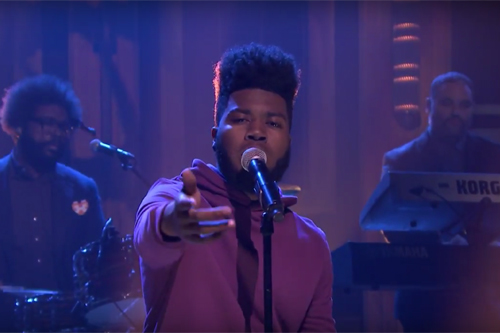 The 'Location' was 40 Rock on Wednesday night.
Buzzing teen star Khalid made his TV performance debut on "The Tonight Show starring Jimmy Fallon" yesterday (March 15). The singer-songwriter gave a minimalist performance with some slick breakdowns of his breakout hit "Location" with support from The Roots.
Earlier this month, the 19-year-old released his debut album American Teen on Right Hand Music Group/RCA Records. He recently wrapped up his first-ever headlining tour in both the U.S. and select European cities where he sold-out every single date.
Today, Khalid will be performing at SXSW in Austin, TX. Check out his late night debut below.
Yesterday, Khalid also gave fans a short preview of the forthcoming "Location (Remix)" featuring Kehlani!