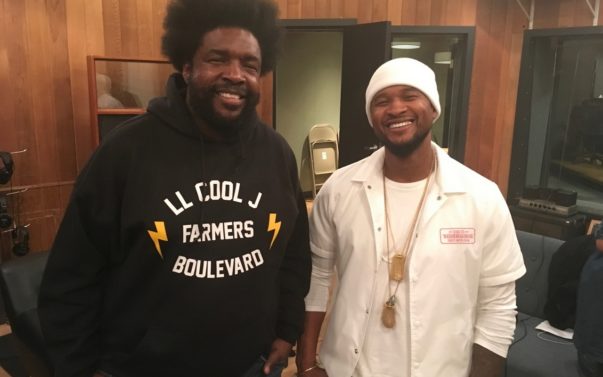 Earlier this week, Questlove got the inside truth direct from Usher during a special interview for his Pandora radio show, "Questlove Supreme."
During their conversation, the R&B star, who's career continues to inspire, opened up about life, love, and music.  Specifically, Usher revealed his biggest career regret, spoke about first marriage, and shared how Tevin Campbell's hit single "Can We Talk" and others were originally created for him.
See some excerpts from the insightful interview below.

ON SIGNING WITH LA REID & BABYFACE DURING THEIR FUED: "When I first signed to LaFace Records, I wanted to do an album with Babyface and LA Reid, right? I signed specifically for that reason. So LA Reid wanted Babyface to work on me and they were going through, you know, a lot of drama at the time. They were kinda severing their ties…he got mad…And he built an entire album for me, and he gave the whole album to somebody else…Tevin Campbell! 'Can We Talk'…was my song…"
ON HIS REGRET NOT WORKING WITH A YOUNG CHRIS BROWN: "So there's one thing in my career that I definitely regret, one thing. And to this day I battle with it which is why I always show support of this artist whenever he asks…So his manager comes in…They show him to me…I was working on an album at this time, they wanted him to perform on this album…I was like okay cool…Then I went to my team and they was like 'I don't think you should work with this artist'…Then he left…Chris Brown."
ON HIS FIRST MARRIAGE TO TAMEKA RAYMOND: "That marriage and that relationship was gonna come to an end…but it served a purpose in my life…And no matter what my mother was attempting to tell me, and a lot of people were trying to tell me about that, I think a lot of it had to do with my lack thereof a father…I did not want to be a person who would just roll out…"
The full interview has not been released yet since it aired on March 1, but you can read some more excerpts on EBONY.