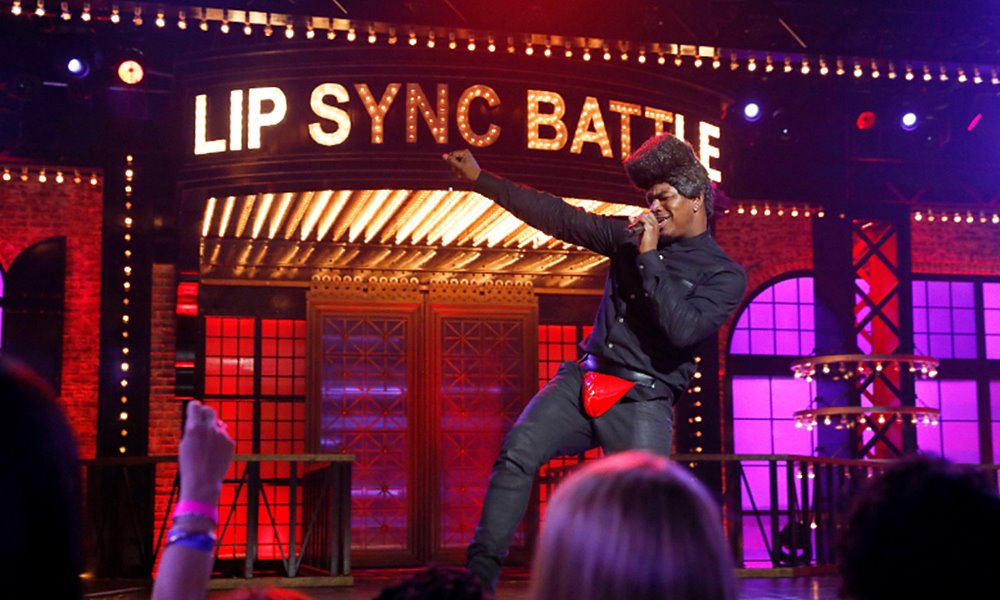 "Lip Sync Battle" is back, and Ne-Yo is coming to the stage!
The R&B hitmaker is set to battle actor Taye Diggs this week on the popular performance competition show.
In a preview of the new episode, Ne-Yo channels Larry Blackmon of Cameo rocking a wild flat-top and even wilder red codpiece while performing their hit single "Candy."
Tune in tonight (Apr. 27) at 10:00pm ET/PT on Spike TV to watch Ne-Yo show his funky side. Meanwhile, get a taste of the battle below.