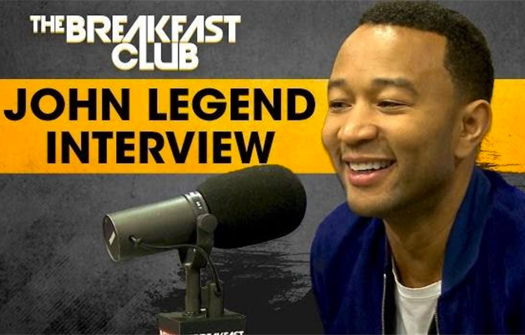 While in New York for the Time 100 gala, John Legend paid a visit to 'The Breakfast Club' for a new interview about all his latest happenings and thoughts on current social issues.
Getting ready to head out on his North American "Darkness and Light Tour," the R&B crooner spoke about bringing his 1-year-old daughter Luna on the road with him. He also touched on dealing with his wife Chrissy Teigen's postpartum depression.
With all of his success in film and television, John talked about being apart of La La Land, and the whole situation at the Oscar's when they changed the winner of the award for Best Picture.
Legend has always shared his voice on the issues in our society and politics, and he has been very vocal about his dislike for President Trump. Along with politics, Legend spoke about Colin Kaepernick's protest, how it was portrayed by the media, and why he's not signed yet. He also shared his thoughts on Fox News and the Bill O'Reilly scandal.
Check out the full interview below.