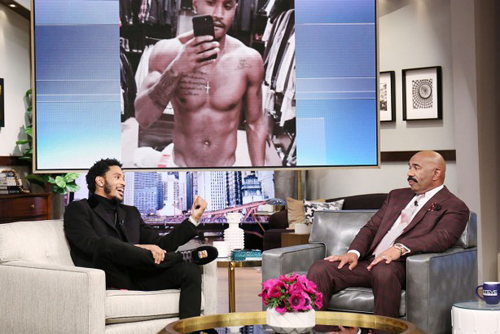 On Thursday (Apr. 27), Trey Songz made a guest appearance on 'The Steve Harvey Show,' where he had a candid convo with Harvey about being seen as a sex symbol, and what kind of influence his mom has had on his career.
Trey is still single and told Steve that he's been thinking more and more about settling down and maybe even starting a family. So, as a special portion of the show, Harvey was ready to make this a reality and he found three women that he believes would be good matches for the R&B heartthrob.
The ladies knew they were there for a dating segment, but they had no idea who the man is that they might be set up with. See who Trey chose below.