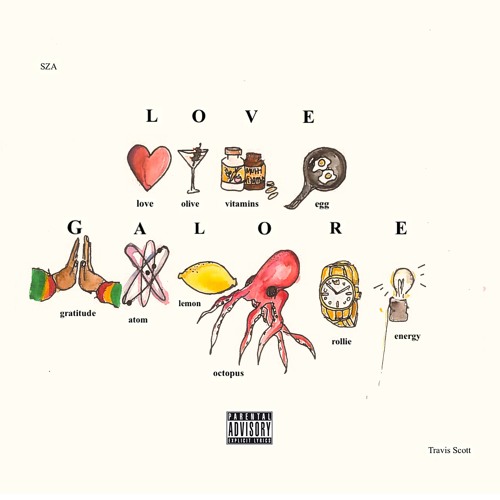 The fans have been requesting it, and today Top Dawg delivers with the release of SZA's new Travis Scott-assisted track "Love Galore."
Following her early 2017 single "Drew Barrymore," the sizzling songstress regrets being addicted to a sexual relationship with a man who has another woman at home. Over percussion based production by thankgod4cody and Carter Lang, SZA knows it's not right, but she finds the pleasure is endless and anything in possible when they are together.
"Why you bother me when you know you don't want me? / Why you bother me when you know you got a woman? / Why you hit me when you know you know better? … Got me looking forward to weekends with you / We do whatever we want / Love whoever we want," she sings.
Travis Scott adds a sexual verse. "You like when I make fire / You say, La Flame, keep makin' fire / Let me cum inside ya / Let me plant that seed inside ya," he raps.
SZA's long-awaited debut album CTRL is due out this summer through a newly formed partnership between Top Dawg Entertainment (TDE) and RCA Records.
Check out the song and Nabil-directed video below.