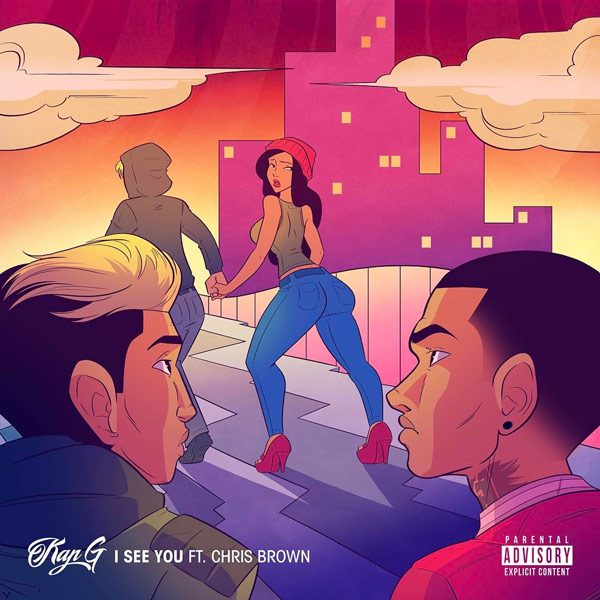 Atlanta based rapper/actor Kap G has debuted his anticipated new collaboration with Chris Brown, and it's definitely turning heads.
Titled, "I See You," Breezy and Jefe catch a vibe over the bouncy production, tag teaming the track as they kick game to admiring females.
"Ooh girl, I see you looking my way / I see you back at my place / Ooh girl, I see you back in my bed / Ooh girl, and don't you fuck with my head," sings Brown on the infectious chorus.
Kap then drops a slick opening verse. "I'ma fuck you in some style / I'ma fuck you in Supreme / You know I don't play around, I be balling like Kareem / I be flexing with my team," he raps.
Chris comes through with the second verse, and then the two trade bars on the third, "Bitches know they hoein'," raps Brown. "Ni**as still take 'em back." Kap adds: "I was probably with your bitch, she was rolling with the pack."
Kap G is one of the supporting acts on Chris Brown's current "Party Tour," which is set to run through May 23 in Los Angeles.
Check out their collabo below.