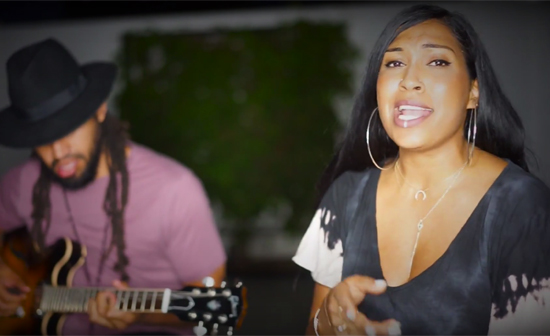 Welcome back Melanie Fiona!
The songstress has been busy being a mommy to her 1-year-old son, while also vlogging about her experiences as a mother. So it's been a while since we've heard her beautiful voice, but on Friday (Apr. 14) the singer posted a short new acoustic performance to her YouTube channel.
Backed by a single guitarist, Melanie delivers a stirring mashup of rapper Joey Bada$$' new song "Land of the Free" off his acclaimed album All-Amerikkkcan Bada$$, which she blends with her own song "Ay Yo," off her 2009 debut album The Bridge.
"Full house on my hands the cards I was dealt / Three K's, two A's in AmeriKKKa / I'm just a black spade spawned out the nebula / And everything I do or say today that's worthwhile / Will for sure inspire actions in my first child," she sings.
Short but sweet, and it leaves you wanting more. Along with the post, Melanie wrote: "Music with a message is always necessary. In these divided times, use your voice for good. LOVE – MF."
Check out Melanie's mashup below.