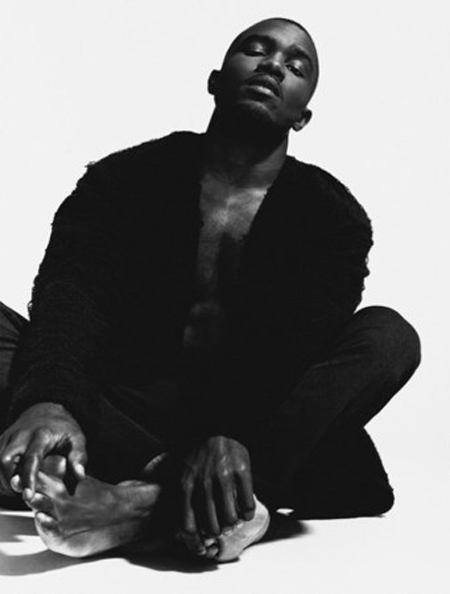 You know things aren't the same when Frank Ocean continues dropping new music on almost a weekly basis.
After releasing "Chanel" and "Biking," the singer-songwriter returns this week with the song "Lens," and a remix version featuring rapper Travis Scott.  Ocean premiered the song on his "blonded Radio," but the remix hasn't had an official release yet.
Frank plays around with a vocoder effect on his vocal over the subtle production, while he sings about Mariah Carey, Rally's, and freeways, before touching on his partner's timeless qualities.
"Ain't seen rainbows in the sky since college / This thing won't last unless we're both lyin' / Fake flowers, no water needed / Real life drowned by the weekend / No wins, call it timeless / No ends 'cause you're timeless," he sings.
"Lens V2" follows with an extended version of the original, and Scott comes through with vocal effects too. "Cameras on me, I need tints," he sings. "Smiling but inside, I'm feeling bent / Come direct please, I can't take no hints."
There has been no word if Frank is plotting another album release yet, or if he's just sharing tracks that didn't make his two 2016 projects, Endless or blonde.
Take a listen to "Lens" below.