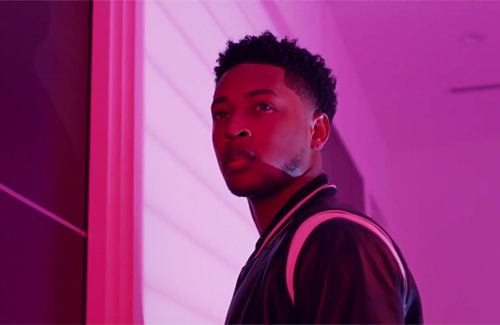 Last month, Jacob Latimore released a video for "Mutual," off his debut album, Connection. Today (Apr. 24), the singer/actor returns with sleek visuals for his hypnotic song, "Love Drug."
Hopping in his red Corvette in the beginning of the video, Jacob drives through the city on the way to his girl's crib. Neon lights provide a colorful glow in the seductive setting, as he dances his way through the house and to the bedroom where she awaits.
"Let me be your drug / I wanna be your lover / Baby, I can be your friend / And all the above, girl / I wanna be your drug / Let me be your lover," he sings.
"Love Drug" is the latest release off Jacob Latimore's independently released debut album Connection, which is available now.
Check out the young stars new video below.