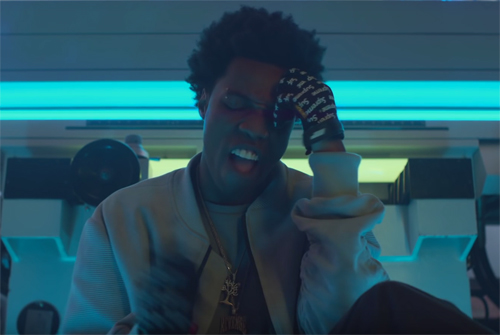 OVO artist Roy Woods continues to stake his claim as a rising star in the world of alternative-RnB. The Canadian singer/rapper recently premiered a video for the brooding tune "Love You," off his late 2016 EP, Nocturnal.
The visual opens with quick shots of Woods sitting in a laboratory type of room, with sci-fi vibes to the lighting. His eyes go blank at times, while more quick shots show a girl, representing the ex that he let get away. As he sings his emotional lyrics about losing her love to another man, Roy ends up being the subject of an operation by the woman, who changes from sexy underwear to a heavy lab suit with hood.
"Miss days of her laughter / But I've turned another chapter / In the 6 with my Raptors / Went ghost, now you calling me Casper," sings Roy.
The video ends with 'To Be Continued' text, signaling for more visuals to come for tracks off his last EP. In the meantime, check out Roy Woods video for "Love You" below.