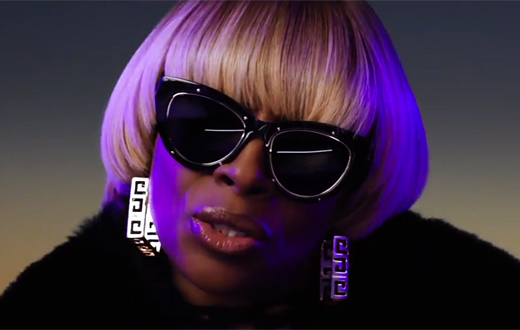 To accompany the release of her brand new album, Strength of a Woman, Mary J. Blige unveils a sleek visual for the project's title track.
Standing on a skyscraper above Los Angeles on a starry night, the Queen belts out the empowering anthem about woman's natural ability to handle any situation. "How can life go on without me here / It's impossible / All the pain endured to give life / And we keep givin' and givin' / And that's the strength of a woman," she sings.
Below her, various women–including a police officer and a cancer patient–look to the sky, as if they are hearing Mary's voice and being fueled with the confidence and conviction to remain strong.
Check out the video below, and pick up her Strength of a Woman album now.