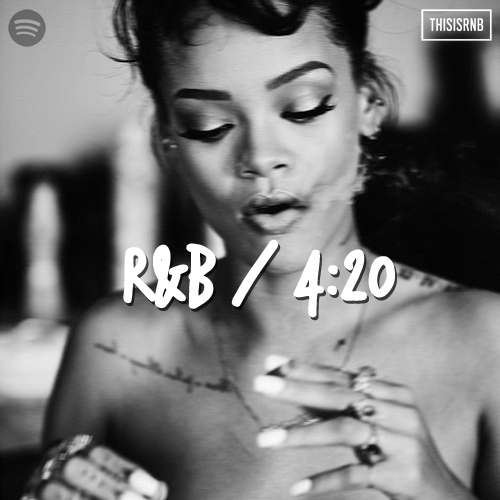 We missed the wake & back crowd with this post, but in all honestly the inspiration didn't come until about mid-day when we realized that it appears no one has done a playlist of R&B songs that are weed inspired or reference smoking marijuana.
Since we love doing our Spotify playlists we began compiling a list, albeit it's a little random, but it spans a few decades at least, so there is something for everyone, and even if you're not a smoker, this playlist can get you lifted in other ways.
Weed influence has been in popular music for almost 100 years already, which is crazy, but going back to icons like Cab Calloway and Fats Waller all the way through the '90s to today with acts like The Weeknd, who was the first of the new breed of R&B artists to break out with a drug-heavy sound on his House of Balloons project.
No history lesson needed though, the music feels good and it speaks for itself. So whether you are rolling up for a solo smoke session, or you're getting in the right state of mind with your bae, just press play and enjoy the playlist below.