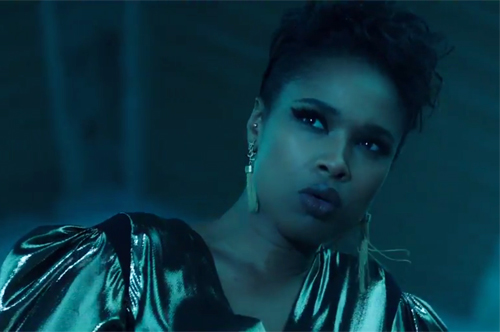 Jennifer Hudson is making her comeback with the brand new single "Remember Me," which she released last month, and performed on 'The Voice' UK.
Today (Apr. 10), the Oscar and Grammy Award-winning star has debuted the official music video for the powerful song, which is the first release off her forthcoming Epic Records debut.
"Nothing you ever say that could drive me away / I'm inside you, I'm inside you," she belts out. "So if you make a mistake let me carry your weight / I'm beside you, I'm beside you."
Speaking about the song, J-Hud explained: "As an artist, when I discover music that I connect with deeply, it brings me a sense of excitement that I can't put into words. That's how I feel about 'Remember Me.' Everything about it is special – from co-writing it with Jamie [Hartman], to the recording process, to how it made me feel along the way."
Hudson, who released an album called I Remember Me in 2011, has been working with L.A. Reid and executive producer Clive Davis on her fourth album, and first for Epic Records.
Last week, she joined Adam Sandler, Ma$e, Babyface and more in the video for "Mr. DJ," which acts as a music video for the new Sandler comedy, Sandy Wexler, that will premiere on Netflix on April 14.  Check out the "Remember Me" video below.