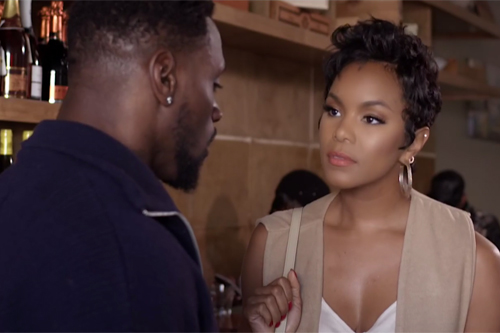 LeToya Luckett is back for more, with the release of "Used To," the second part of her new music video series, which she first shared in January with her comeback song, "Back 2 Life."
In the 10-minute video, the Grammy-winning artist brushes off her ex-boyfriend's advances to get back together after their bad breakup. But, when she runs into him for a second time, she has to try harder to resist their chemistry.
The track itself boasts smooth R&B production with a subtle afro-beat bounce on the chorus, which features confident lyrics from LeToya.
"I put you up on new / Not what you're used to / It's what you need though," she sings.
Speaking on the inspiration for the track, Luckett told Billboard: "'Used To' is one of my favorite records because of its confident in-your-face lyrics. There's nothing more attractive than a woman who's humble, but knows what she can bring to the table." She adds, "I wanted the video to possess that same quality. It shows the bounce back from the disappointment of a relationship gone wrong, but it also showcases the vulnerability of a woman who allowed herself to Love."
LeToya's new album Back 2 Life is due out May 12 via Entertainment One Music. She recently revealed the album cover and 13-song tracklisting, which includes a guest appearance from Ludacris. The album is available for pre-order on iTunes now.
Watch the continuation of her story in the "Used To" video below!