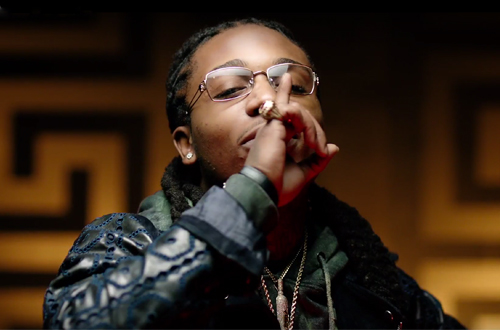 Let Jacquees take you to B.E.D!
In the new visual for the Cash Money singer's sexy single, Quees dims the lights to seduce the beautiful women surrounding him with his voice and smooth dance moves.
While glistening from head to toe in jewels and flashy jackets paired with expensive shoes, Jacquees delivers exactly what we've come to expect from him — a good time. The 23-year-old singer brings the B.E.D. to the club and entices all the ladies with a fun, sensual night alone with him throughout the 4-minute clip with a sly smile on his face.
We're really not sure anything is more sexy than Jacquees grinding while he sings, "I know you wanna love, but I just want to f*ck / And girl you know the deal, I gotta keep it real / I know you wanna see / I know you wanna be, in my B.E.D., grinding slowly."
Check out his hot new video below.
-Words by Jamila Wright