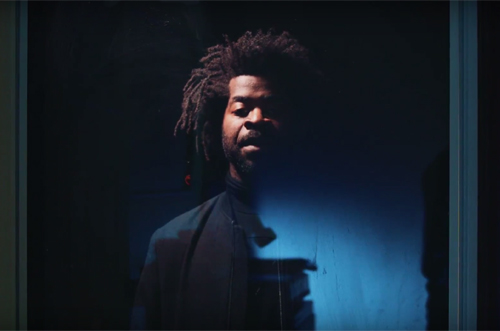 After breaking out in 2016 with his popular falsetto led ballad "Frustrated," buzzing artist R.LUM.R has unveiled the song's official music video.
The Nashville based singer/songwriter, who's real name is Reggie Williams, recently surpassed 12 million streams of the infectious single on Spotify, and lately he's been impressing audiences with his raw live talent, including many praised performances during SXSW last month.
In the visual, Williams is seen entering a home where a mixed couple are dealing with relationship woes, with looks of worry and confusion over their future. The crooner performs the soul-stirring song as they work out their frustrations in different rooms. At times, the man and R.LUM.R trade places, as they are one in the same, possibly revisiting one of his past relationships.
The breakout artist will be doing a residency at the Masquerade in Atlanta every Tuesday this month starting tonight (Apr. 4). He's also playing the Mercy Lounge in Nashville on April 13. Check his website for a list of dates, and watch the "Frustrated" video below.