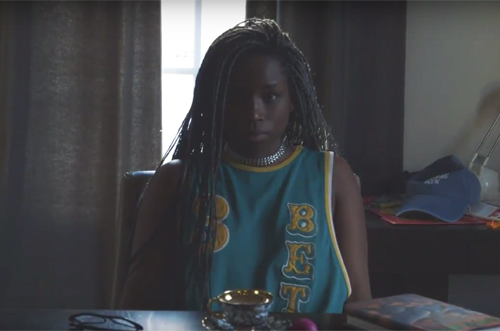 It's Tea time y'all! ☕️
Boston area singer/songwriter, TeaMarrr, is back and prepping for the release of her debut EP, Thanks For The Chapstick, which is due next month. Lucky for the ThisIsRnB fam, she chose us to help get you excited about the project!
In Tea's teaser, we hear a snippet of all 6 songs that will be on the EP, including two of our favorites "I Do…But" and "In My Mind."  Keeping with the theme of all things tea, the visual finds the songstress enjoying some much needed relaxation time as she brews, pours, and sips on her favorite beverage— tea.
The visual gives us a real glimpse at TeaMarrr for the first time since we discovered her last year. Every little detail in the video shown from her Harry Potter book, to her teacup tattoo, and her pink ChapStick tell the story of what's to come as we await the release of #TFTCS in May.
Check out the teaser below.