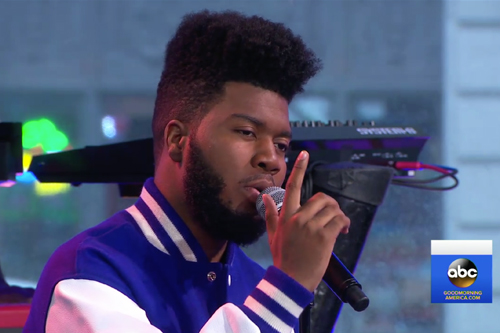 Khalid continues to expand his "Location" to the mainstream. On Tuesday (Apr. 25), the 19-year-old singer-songwriter brought his talents to "Good Morning America" for another stellar performance of his breakout hit.
Wearing a blue letterman jacket with a "K" on it, the soulful crooner belted out the acoustic smash for the studio audience. Backed by his bandmates, Khalid vibed out to the tunes hypnotic chords.
"Location" is currently sitting at No. 25 on the Hot 100, while his acclaimed debut album American Teen is presently at No. 16 on the Billboard 200.
Khalid previously performed "Location" on "Ellen" and "The Tonight Show."  Last month, he released the all-star remix featuring Lil Wayne and Kehlani.
Check out his performance below.