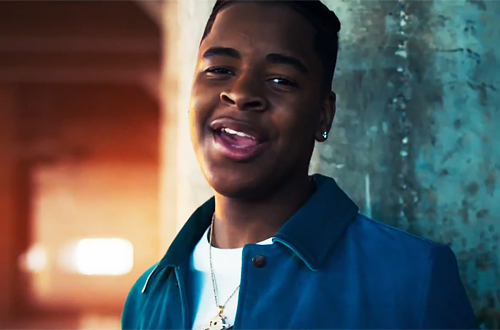 It takes two.
Atlantic Records teen sensation Jovanie debuts the neon colored visuals for his infectious, dancehall based single "Two Seater" featuring Lil Yachty.
The Brooklyn native is growing up quick, showing off his choreographed moves in a warehouse as he bumps and grinds with an older leading lady in the Eif Rivera-directed video.
"I only got room for you / Like a two-seater / I'm only gon' ride with you / Like a two-seater / Ooh baby you know this ain't a test drive / Fly you out from the east to the west side," he sings on the chorus.
Yachty backs him up throughout the visual, and comes in for the third verse with raps about cruising in his Mercedes with a girl that "blow him like a cup of soup."
Check out the video below.