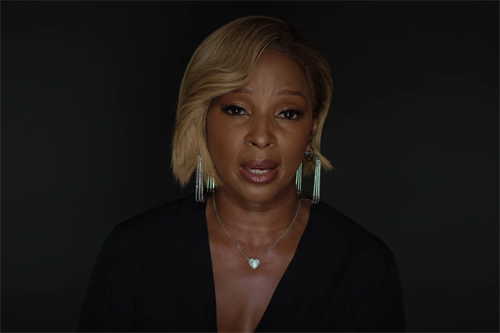 Mary J. Blige is back with that pure raw emotion, and we love it!  Although it comes at the cost of real trouble in her personal life, the way she transfers the passion into her music is profound.
As the R&B songstress gears up for the release of her anticipated new album Strength of a Woman, due out April 28, MJB is chronicling the emotional process in her documentary, The Making Of: Strength of a Woman.
The VH1 special about Mary's heartwrenching LP documents her journey with the album and her divorce from longtime husband, Kendu Isaacs.

"[Divorce is] not something I wanted to do but I had no choice," she explains in the teaser. "I'm not writing an album preaching to anyone about what they should do. I'm literally trying to heal myself through writing, singing, through some kind of way, getting it out of my system."
Narrated by Diddy, the trailer features cameos from DJ Khaled, Missy Elliott, Hit-Boy, Jazmine Sullivan, and other collaborators who contributed to the project.
"For almost 20 years, she has been writing and singing music that both cuts us and helps us heal at the same time," says Puff Daddy. "Her realness, music, style, energy, and performance make her loved by millions."
The Making Of: Strength of a Woman premieres May 2 at 11 p.m. on VH1. Watch the trailer below.