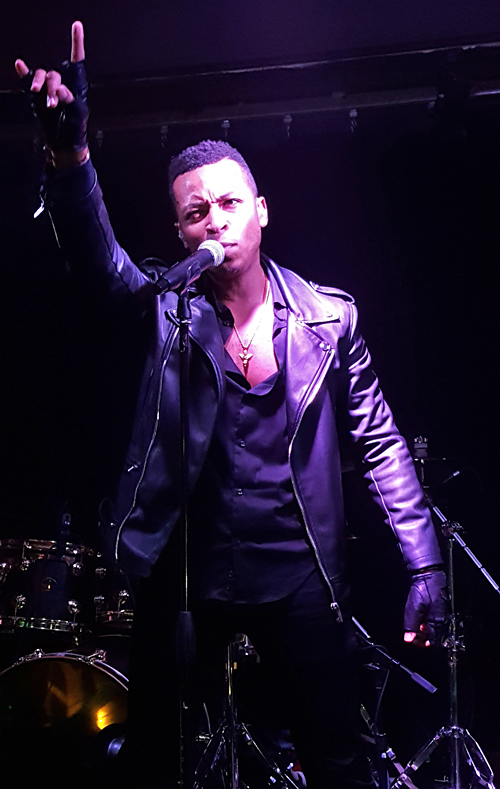 If you're sleeping on Kevin Ross, it's time to wake-up!
The Motown Records singer/songwriter brought fiyah last night at The Majestic Theatre in Detroit.  The crowd was lit by his captivating performance of anthems and ballads including "Be Great," "Don't Forget About Me" and "O.I.L." Slaying the ladies and impressing the fellas with his engaging style, he even had someone's mama calling his name. Grooves like "Pick You Up," "Don't Go," and "Dream" kept the crowd bopping and swaying.
Those who follow him on social media know his old school new school R&B mash-ups are divine eargasms. His stirring tributes to genre pioneers such as Stevie Wonder, Donny Hathaway, Prince and Michael Jackson spread a welcome vibe of nostalgia.
Sharing candid details about his grind to turn his dreams into reality, he gave a glimpse into his soul. "I almost quit … I wondered if the world even wanted to hear my music. If it wasn't for y'all, I wouldn't be here tonight."
Fans were feenin' for more as he ended the show with his #1 hit, "Long Song Away." Grateful for the love, Ross held a meet and greet afterwards. We're willing to bet Ross' supreme artistry will change the game. Be sure to catch "The Awakening Tour" when it hits your city.
Check out some video footage of his performance below.
– Review and video by Raquelle Harris.