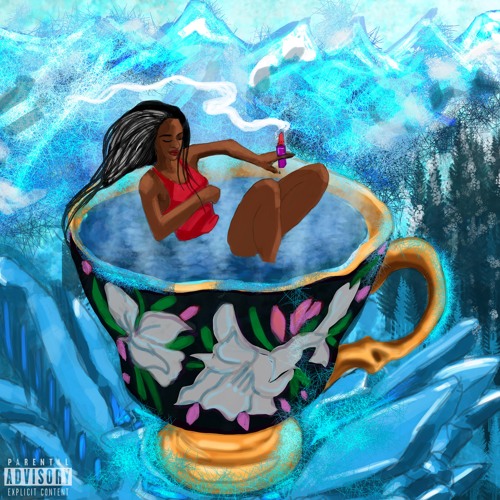 It's finally here!
Emerging artist TeaMarrr has dropped her debut EP, Thanks for the Chapstick, and it's everything we could have wanted and more. Equal parts therapeutic, honest, and ethereal, the 7-track project tells the story of the Boston based singer surviving some of the coldest parts of her life and coming out even stronger.
The EP features "I Do… But" and "In My Mind," two songs that we loved last year, and is executive produced by Tea and her partner Keith Bell. Each song is laced with her soothing voice and real instruments that makes you feel like she's singing just for you.
Some of the other stand out tracks on 'Thanks for the Chapstick' are "100 Yu-Gi-Oh Cards" and "The One."
On "100 Yu-Gi-Oh Cards," Tea sings about wanting the guy she's interested in to be all the way 100 with her as she opens up about her own truth. "Keep it 100 baby, keep it 100 bae / Why you always fronting' babe," she sings. "He likes to fuck with bitches that like Barbie dolls / I like to fuck with niggas that play Yu-Gi-Oh."
"The One" is a track pleading for her lover to realize she's not his forever person, but rather just his right now. "In the meantime, you can call me when you need someone to share your weed with / Call me if you need someone to waste a seed with, please believe it," TeaMarrr sings out. "My priorities are fine, I know that you're not mine / I swear, I promise, no I'm not the one / So please tuck your heart in, 'cause I'm not the one."
This is only just the beginning for Tea, and we're excited to see what's next!
Check out her debut EP below.
-Words by Jamila Wright