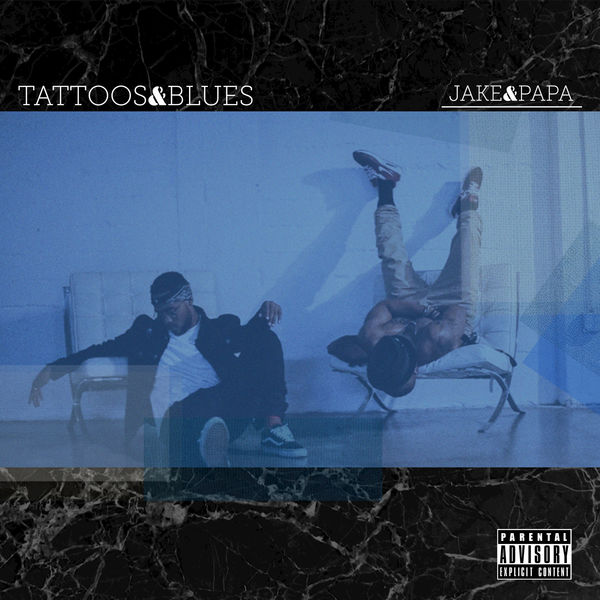 From Athena's Erotica to Sexual Warfare, Jake&Papa have consistently brought listeners through a journey of R&B lead sexual exploration.  The Los Angeles based duo always deliver quality material based on personal experience, most often with intimate themes. Now, on their newly released EP, Tattoos & Blues, they expand on their path with new reflective tales of lust and love.
The title of the project is personal in the sense that they do have tattoos covering their bodies, and occasionally they sing the blues, but the name can also be taken as a metaphor for how matters of the heart can leave permanent scars, which may fade but always remain underneath our skin.
Led by the sexy, Bizness Boi-produced bedroom burner, "Phones," the EP has its share of sex jams, which is most prominent on the opening song "Hotel Lobby," but as it progresses the sound of a tat gun is heard at the ending of the jazzy "Where I Belong," which is clear that this is the portion where 'blues' became their muse.
Sit down for a session with Jake&Papa on Tattoos & Blues below, the project is also available on iTunes and all major streaming platforms now.