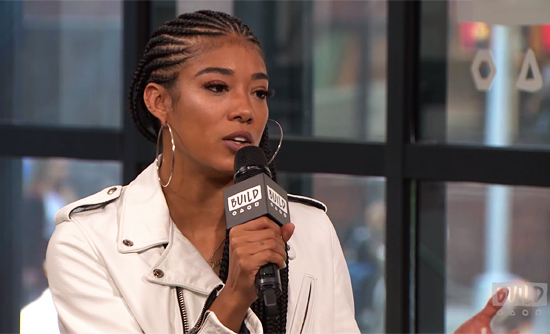 Mila J returned with the brand new project Dopamine, which she describes as an EP with bonus tracks, last month.
On Monday (May 1), the singer/songwriter was in New York City for a special live interview on AOL's "Build" series.
During the 25-minute discussion, Mila talks about everything from the new music, to her long career in the industry including early group days as a rapper, and finally embracing her singing voice and going solo. She talked about her family life and heritage, growing up in Los Angeles, the L.A. riots, and working with Prince.
As a child she was cast to appear in the late legend's "Diamonds and Pearls" video, but later in life she reconnected with him, and before his passing he even sampled her song "Blinded" on his track "U Know."
While she released Dopamine as an 'appetizer' for fans, Mila revealed that her official Motown Records debut album is due out later this year.
Get to know Mila more with the full interview below.