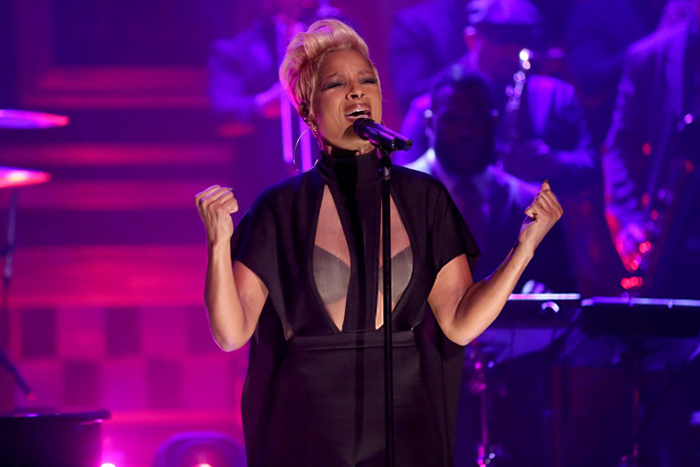 After her appearance on 'Ellen,' Mary J. Blige brought her talents to late night with a performance Monday (May 1) on "The Tonight Show starring Jimmy Fallon."
Hot off the release of her stellar new album Strength of a Woman, the R&B icon lit up the 40 Rock stage with her first televised performance of her Kanye West-assisted single "Love Yourself."
Assisted by The Roots, Mary belted out the dramatic record with a poised conviction, hitting each emotional note in her signature tone.
"You gotta love yourself / If you really want to be with someone else / You gotta feed yourself before you feed somebody else," she sings.
VH1 is set to air Mary's new behind-the-scenes documentary, "The Making of: Strength of a Woman" tonight (May 2) at 11 p.m.
Watch Mary's "Tonight Show" performance below.