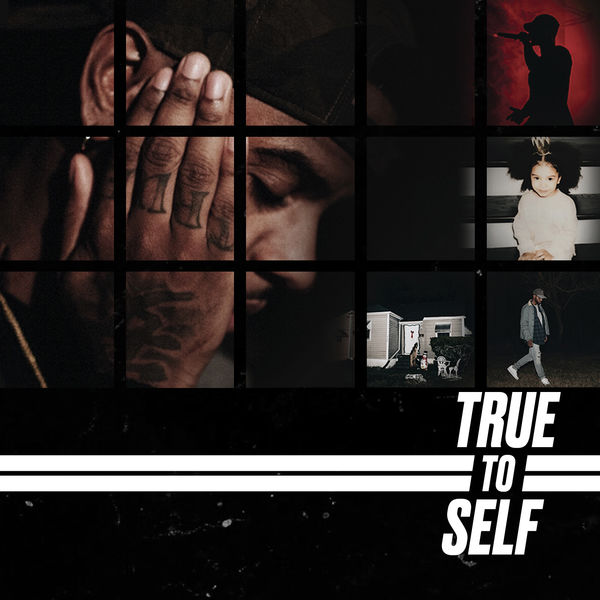 Surprise, it's a triple serving of Tiller today!
Bryson Tiller is going full speed with the upcoming release of his much-anticipated sophomore album True To Self. While fans were rushing to hear his brand new song "Honey," which he posted to his official Soundcloud account on Thursday afternoon, he released another double single to his official YouTube account, with the songs "Somethin' Tells Me" and the Young Thug-assisted "Get Mine."
The first ("Somethin Tells Me") is a sultry break-up track, which finds the Louisville native singing about the feeling of knowing a relationship won't last. His intuition is telling him that his girl is fed up, but he's determined to still make it work.
"Laying in the bed and you acting like I can't even touch you, I don't know why you do that," he sings. "Shower with the door open, why you do that? / Drop the towel right in front of me, you're cruel / What's goin on baby? / Talk to me baby."
On the second track ("Get Mine"), Pen Griffey returns to his "Rambo" rap mode with a vicious flow over the throbbing production. Tiller shouts out some of today's rap stars including Kendrick Lamar and Future, and spits bars about going hard for his daughter and dropping his own style of music, which he describes as "soul rhythm & blues with a slap to it."  Young Thug joins in on the second verse with some aggressive bars of his own. He raps about clapping back at anyone that tests him, and renting out hotels in towns to fill with all the woman that he's hooking up with.
Bryson Tiller will release his sophomore album True To Self on June 23, it is available for pre-order on iTunes now.
Take a listen to his new singles below.