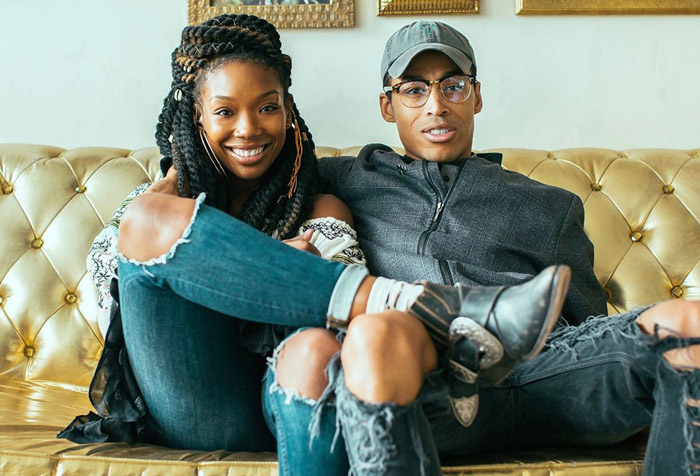 Good Lawd!!
Brandy and Sir the Baptist might not have officially announced if they are a couple or not, but the two have collaborated on an outstanding, soul-stirring new ballad titled, "Deliver Me."  The gospel influenced track appears on the Chicago artist's new album Saint or Sinner, which dropped today.
Sir opens the track with a spiritual vibe, talking about a personal matter that's close to his heart. "I remember my sister Mary would get beat by her husband, who was the deacon of the church," he says. "The whole church knew, but no one would say anything."
Brandy plays the role of Mary on the Sir-produced track, hitting an evocative tone with every note. "Love, deliver me / Cause all he seems to do is hurt me," she sings.
Sir narrates the song with some of his own confessions. "Growing up in the hood, when you got to liking girls, you had to have a lot of them, that was the cool factor," he says. "It might still be, but we rappers in hip-hop gotta change the cool factor. We gotta start loving on our loved ones. Never hit on a woman and I never will, but mentally, I've done the same damage. I just want to say I'm sorry."
The two have not only been working on music together, but they are rumored to be dating. Brandy joined Sir while he made the promo rounds through NYC this week. "Your music has truly changed my life….can't wait for everyone to feel your truth," she wrote on Instagram.
Listen to their collaboration on "Deliver Me" below.