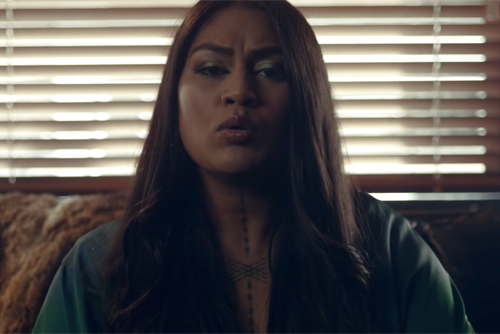 New Zealand based soul singer Aaradhna has returned with a visual for the heartfelt song "Forever Love," off her last album Brown Girl.
The emotional visual opens with a conversation between the singer and a reporter as Aaradhna explains what the meaning of the title is to her. "Loyalty, caring for someone no matter what. Just being there for that person, it's just a never ending love," she says.
Pulling at viewers heartstrings, she begins to the sing the personal lyrics through a close up camera shot. Fighting back tears, Aaradhna addresses a relationship that isn't giving her as much as she's giving it.
"When I leave this world behind I will be dying a fool / Not even that can stop my love from chasing you / And this does hurt like hell to know you don't feel the same," she sings.
In the end, Aaradhna leaves us with hopeful thoughts though, explaining how the kind of love she feels will help you push through any adversity.
Watch the video for "Forever Love" below.