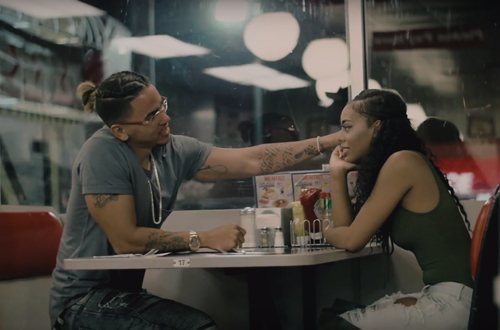 We promise it's not 1997 anymore, but Adrian Marcel is taking us back.
Releasing the first visual from 'GMFU' for his Shonuff-produced song "LUVJONES," the Oakland singer pays homage to the classic '90s movie of the same title that starred Larenz Tate and Nia Long.
In the video, Adrian walks around his city with a beautiful young lady as they share pleasure in enjoying the simple things like holding hands, eating at Waffle House, and laughing with each other.
Everything about the video screams honest and authentic. Marcel is taking us back to his musical roots and giving us an intimate look into the little moments that make us fall in love with another person.
This is the first of many visuals we expect to see from 'GMFU' and we're so excited that Adrian's back. To catch up on where he's been and what's coming next, check out our exclusive interview with him, then call and leave him a message. He has a phone just for his fans now, and he told us he wants y'all to blow him up!
Watch the video below.
–Words by Jamila Wright