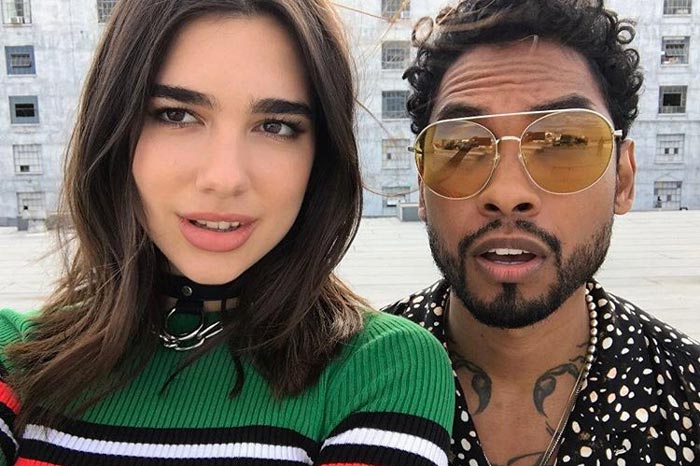 After debuting the song in April, U.K. singer-songwriter Dua Lipa flies in love with Miguel in the electrifying video for their collaborative single, "Lost In Your Light."
The visual opens with Dua strutting with confidence through a Los Angeles parking lot before she is levitated to a rooftop where we find Miguel. The duo are both lifted through the air and into the night, where they return to the roof to harmonize together over the dance/rock track.
"I'm lost in your light, baby / I want to stay right here all night, baby," sings Dua as they return to the daytime and the ground, where they are joined by a troop of dancers for a final scene outside a warehouse.
"Lost in Your Light" will appear on Dua Lipa's self-titled album, which is due out June 2. Check out the video below.