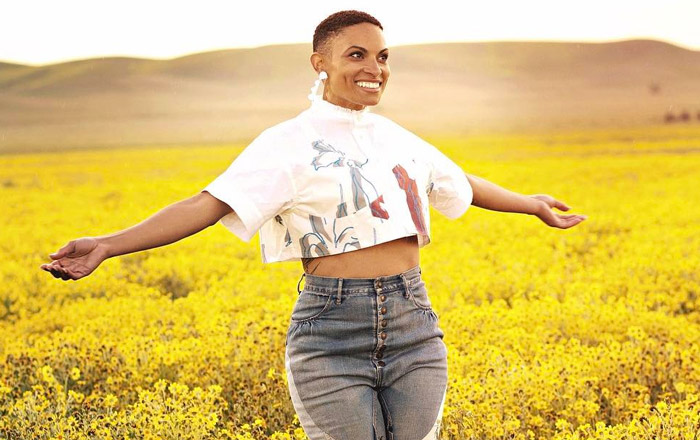 In a seemingly endless field of vibrant yellow wildflowers, Goapeles delivers euphoric vocals over exceptionally smooth production in her breathtaking visuals for "Dreamseeker."  Directed by Sean Alexander, the video follows the sun-kissed singer basking in California's Carrizo Plain National Monument, embracing life around her. The title track, produced by Mike Tiger, serves as an introduction to her forthcoming EP, Dreamseeker, out May 19.
The follow-up to 2014's Strong As Glass, has already spawned the infectious first single, "Power," the seductive song, "Secret" with a nod to Aaliyah's "Are You That Somebody," and it will feature an appearance from BJ The Chicago Kid on the standout track, "Stay.
According to Goapele, the video was shot after the wildflower "super bloom" that erupted in the wake of a rainy winter in Calif. "When I read about the super bloom I knew it was a once in a lifetime opportunity to capture," she tells Rap-Up. "I wanted something whimsical and otherworldly to visually express the vibe of the music. Being amongst these epic wildflowers was like the trip to heaven in the movie 'What dreams may come.' I couldn't ask for a better setting to intro my Dreamseeker EP."
Goapele is currently on her "Dreamseeker Tour," which kicked off in April and is closing in her hometown, Oakland, CA 5/18-5/21.
Check out the video below.