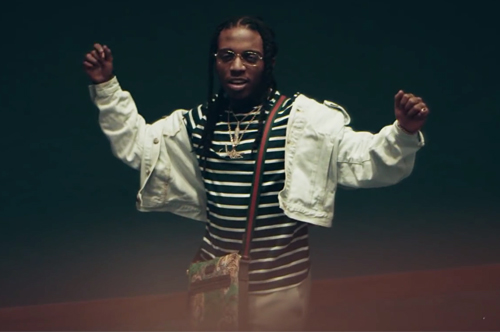 Jacquees is promising not to waste any of your time.
Currently on the European leg of his "Since You Playin Tour," the Atlanta singer has released the video for his sultry song, "Won't Waste Your Time."
In the visual, we get a glimpse into what a night out with Quees might look like while he's on the road. He takes his girl out for some sight-seeing in London, a nice intimate dinner, a backstage pass to his concert, and then ends up in Paris when the night's over with a perfect view of the Eiffel Tower.
"We gon' take our time, I'll make sure everything's alright / I wanna give you more, give you more," Jacquees sings to his girl. "I won't waste your time."
Showing his affection in both small and large gestures, the Cash Money artist proves that he will put in the time and effort to make the special lady in his life feel loved and appreciated.
Watch the romantic video below.
-Words by Jamila Wright