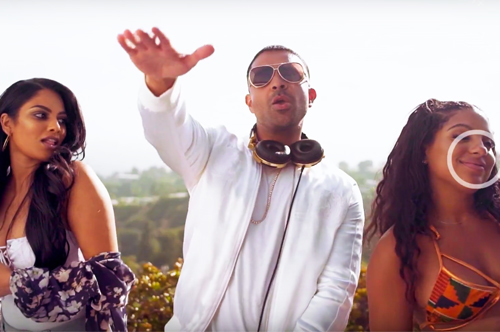 Last month, British singer Jay Sean returned with the catchy Pop/R&B single "Do You Love Me," produced by Cory Enemy & Rock Mafia.
Today (May 15), he has premiered the accompanying music video, which shines a light on social media addiction and uses many familiar social media tropes from platforms like Snapchat, Instagram, and Facebook.
"This video is very different from all of my others," says Jay Sean about the video concept. "I wanted to create a conversation about our growing obsession with social media and how it takes over everything in our lives. This story is about a girl who can't get past her own phone even in the middle of a lit party. The love affair is with herself…reflected by the phone and all the social media platforms she uses every day."
In the visuals, Sean plays a DJ at a house party, where he sings over the Afrobeat inspired dance track about making a late night phone call to a love interest.
"It's 2 AM in LA / I'm too messed up to think straight / I'm trying hard not to break / I'm blowing up your phone, like, do you love me?" he sings.
"Do You Love Me" is Jay's first release through his newly inked partnership with Sony Music. Check out the video below.