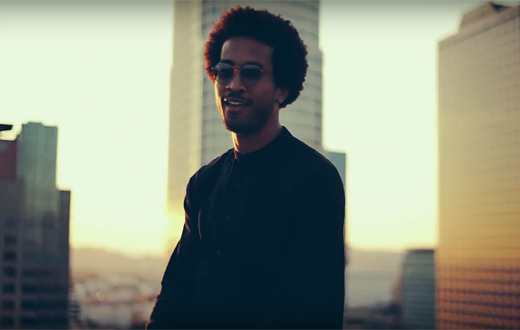 Emerging new artist, EVRYWHR followed up his outstanding debut single, "Mother To Be," last month with the vibey song "Flower of Life," where he compares falling in love to a drug addiction.
Today (May 11), the singer-songwriter premieres the track's official visuals, which were shot on top of a building in downtown Los Angeles. The video, which also features rapper Kos, provides a picturesque view of the city as EVRYWHR sings his heart out while confessing that he has become hooked on the love of his girl.
"What does real love feel like? / Feels like a drug / Forget I'm addicted, I'm addicted," he sings.
Telling ThisisRnB about his inspiration for the song, EVRYWHR explains, "You can't overthink love! It's about taking the action, committing to the feeling of infatuation that left you enamored to begin with. It's familiarizing yourself with her ocean like waves and embracing the unpredictability in the rise & fall of her tide. Real love is an addiction. So, just like the moon rocks & strip clubs of past nights. When you find it, you worship the flower of life!"
"Flower of Life" will appear on EVRYWHR's forthcoming EP, Shannon, named after his girlfriend and mother of his newly born son, Zion.
Check out the video premiere below.