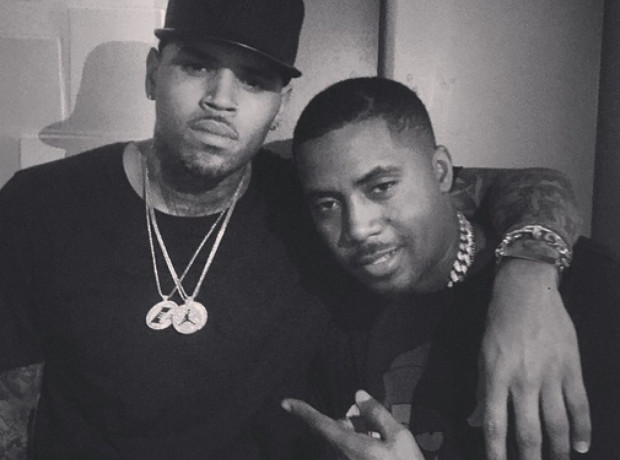 Chris Brown teams up with the legendary Nas to pay homage to those who have lost their lives in the streets. The R&B superstar and rap icon have released their brand new collaboration, "Die Young," which is actually a remake of late rapper Chinx Drugs song of the same name.
As the artwork suggests ("RIP Chinx"), Chris and Nas bring the title to life and pay homage to the fallen soldiers who've lost their lives too soon, while also making a strong political statement in the process.
"Hear a gunshot sound, another black man down / Another innocent killed by the police / Which side are you on?" sings Brown. Later he touches on his own mortality while reflecting on Royalty. "I'm living for my daughter / Cause my baby need a father / Don't wanna die a young ni**a."
The singer is currently readying the release of his anticipated new album Heartbreak on a Full Moon. At the beginning of the month, he unveiled a 40-song tracklisting for the project, sparking thoughts that he is plotting to deliver it as a massive double album. Based on the tracklist, "Die Young" does not appear on the project, which makes sense, as it's basically a remix.
Take a listen to the social conscious collabo below.