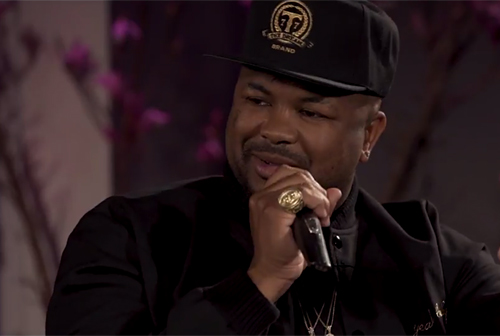 In 2010, The-Dream collaborated with Drake on the track "Shut It Down" off the rap star's debut album Thank Me Later.
During a recent sit-down interview with Genius, Terius "The-Dream" Nash answered a fan submitted question about why the two haven't worked together since.
"I remember when Drake was putting this record together. I was getting calls, after calls, after calls," Dream said. "I'ma do the record, like I'm on tour, as soon as I get to a place, I'ma do it. Drake called like, 'Yo this is how I want it to sound.' I'm like, 'Drake I'm going to do this record how I'm gonna do it. I'm going to give it back to you the same way you sent it with your verse'…The record came out great…"
Continuing, The-Dream explained why he and Drake may never work together again. "I asked him to get on a record, and he never got on the record. I'm only going to ask you once especially if I've already done something for you…so that's the end of the Drake and Dream era of a record."
Watch that clip and the full "Genius Level" interview below.