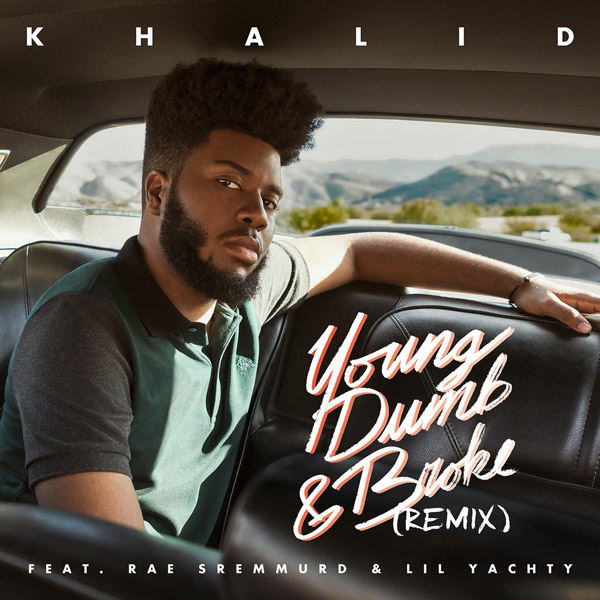 The youth rule!
Breakout singer-songwriter Khalid recruits rap stars Rae Sremmurd and Lil Yachty for the brand new remix to his song "Young Dumb & Broke."
The young and free anthem is off his acclaimed debut album American Teen, which was led by the Top 20 single "Location."
Khalid keeps his crooning the same as the original version, getting an assist from Swae Lee and Slim of Rae Sremmurd who add their own vocals and adlibs. Lil Yachty adds a verse reflecting on his high school days where he refers to himself as the "King of the Teens."
"Back in high school Boat was so emotional / Now I'm super rich and everything I do is so promotional," he raps.
Khalid is set to kick off his 28-city sold out "American Teen Tour" on July 12 in Portland, OR.
Check out the new remix below.