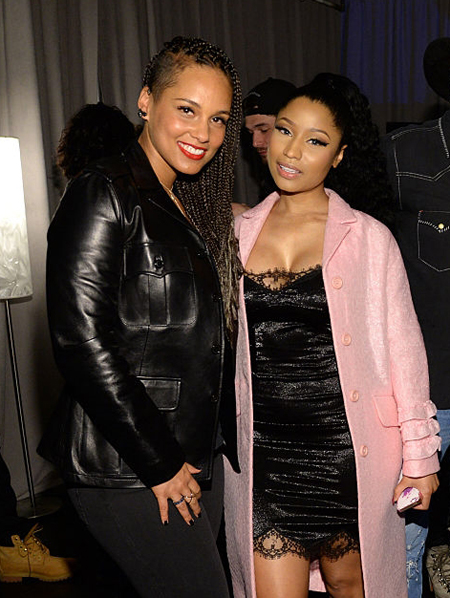 Today, DJ Khaled released his most-anticipated album yet with Grateful. The star-studded tracklist is a who's who of today's mainstream music world. Joining the list of superstars such as Beyoncé, Jay-Z, Rihanna, Drake and others is a soulful collaboration between Alicia Keys and Nicki Minaj.
The R&B songstress and rap Queen link up for the second time on "Nobody," a gospel inspired anthem that borrows from the song "Nobody Knows" by Pastor T.L. Barrett and the Youth for Christ Choir.
"I just got back from where they said I couldn't get back from / And I thank God I thank God that I made it / They surprised, they surprised that I made it," sings Alicia.
The praise-filled track allows both artists to shine and get a little boastful, as Nicki rips her verse. "I'm addicted to winning and I can't be benched / Go to war for every black queen that they lynched / And my pockets on chubby but they can't be pinched," she raps.
Nicki and Alicia previously worked together on "Girl on Fire."
Listen to them take it to church below.