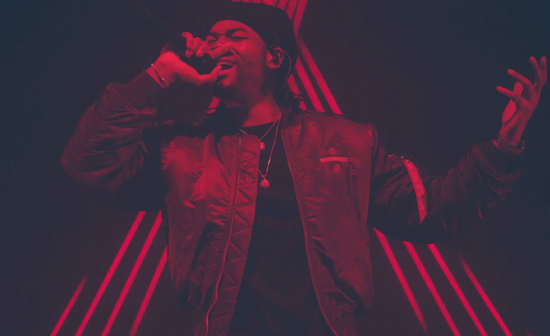 Another surprise from PARTYNEXTDOOR.
Following his brand new EP, COLOURS 2, the Toronto bred artist teams up with DJ Stevie J for the lo-fi melodic tune, "Trouble," off the DJ's new mixtape, 'Appreciation 9.'
With an hypnotic bounce, PND harmonizes about his troublesome shorty. "Girl, you know I got a girl at home and you're still trying to get me in trouble," he sings. "Girl, you know I can't drink no more but you're still tryin' to po' up a double / Tryin' to get me to stay, girl, that's trouble / I ain't no sucker, girl, I know you trouble."
Party is keeping fans covered for the summer as he preps to hit the road as a supporting act on Halsey's "hopeless fountain kingdom World Tour," which starts Sept. 29 in Uncasville. Aside from his own music, PND helped pen DJ Khaled's new hit single "Wild Thoughts" feat. Rihanna and Bryson Tiller.
Aside from "Trouble," DJ Stevie J's Appreciation 9 features tracks by Lil Wayne, Lil Uzi Vert, Future, Migos, and Trey Songz in a series of new and previously-released cuts. Get in "Trouble" with PND and Stevie below.