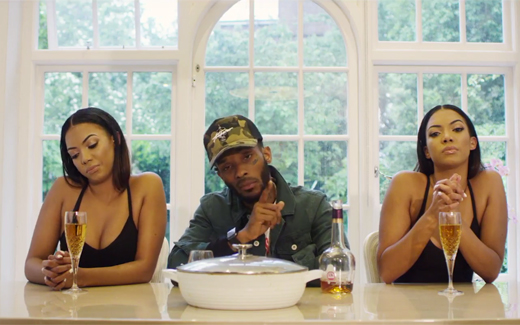 Just in time to help kick off summer, rising Motown Records artist ANGEL debuts the music video for his Reggae/R&B single "Hi Grade."
Filled with enough smoke that you might get a contact high just off the visual, the singer/songwriter brings his gal(s) to the party house where they enjoy plenty of herbal relaxation.
"So if you're coming to my place, baby we can smoke up the hi grade," ANGEL sings on the chorus. "Them kinda weed make you feel like / Really making love 'til you feel right."
"I actually started producing Reggae music initially before I found love in R&B," ANGEL previously told The FADER. "This record was an opportunity to make something my Pops and Uncles would be really proud of. It's authentic and represents my foundation and roots. It's really important to me"
The video version of the song includes a new verse from Reggae artist Protoje.
Check it out below.