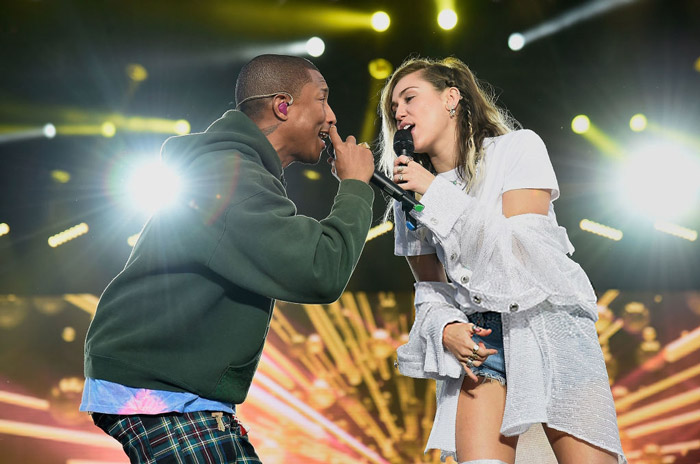 Love will always prevail when we come together. That was the objective of "One Love Manchester," the special concert event that took place on Sunday (June 4) in Manchester, England.
The star-studded benefit show was organized by Ariana Grande and her team to benefit the victims of the terror attack, which took place outside of her concert last month.
Grande brought together some of her famous friends to put on an unforgettable show for the 50,000 attendees. Some of the artists even collaborated on stage, including Pharrell Williams and Miley Cyrus.
The previous collaborators came together to spread some love and good cheer with a duet of Williams international hit single, "Happy."
"I should probably warm you, Manchester, we'll be just fine / No offense to you don't waste your time," sang Pharell.
"MANCHESTER you are an inspiration," he tweeted after his set. "Thx @arianagrande for bringing the world together last night. #onelovemanchester."
Check out their performance below.
Usher was originally expected to perform at the concert as well, but unfortunately he had to stay home to handle some family business.
"So happy to see that last night's concert in Manchester proved that love always prevails," he wrote on an Instagram post early Monday. "I would have loved to be there but It was my son's first day at Camp Kudzu, one of the few summer camps for kids living with diabetes. This was an important day for him and for myself as a proud father. Stay strong UK."
In a separate video, Usher also sent "heartfelt condolences" to the victims in Manchester. He called for love and unity and added: "My heart is with you…I'm so sorry for all of your loss and the pain that you've gone through."