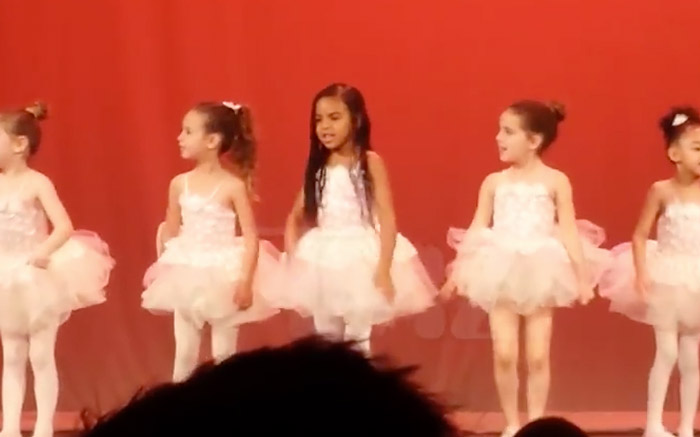 The price of fame means someone is going to sell your child's dance recital video to TMZ, but it's too cute not to enjoy this clip of Blue Ivy dancing to Earth, Wind & Fire.
On Saturday, the school where Beyoncé and Jay Z's 5-year-old daughter attends held a ballet recital where she took center stage. Rocking braids and a pink tutu, BIC is seen dancing and grooving in a routine to EWF's classic party starter "September."
Blue has basically been in the spotlight since birth, but her parent's are certainly encouraging her to follow the arts. Last year she appeared in Mommy Bey's "Formation" video, and Daddy Hov used her vocals on the song "Glory," which he released two days after she was born.
Soon there will be two more members of the Carter family, as Beyoncé is expected to give birth to twin babies any day now.
See Blue perform with her fellow ballerinas below.