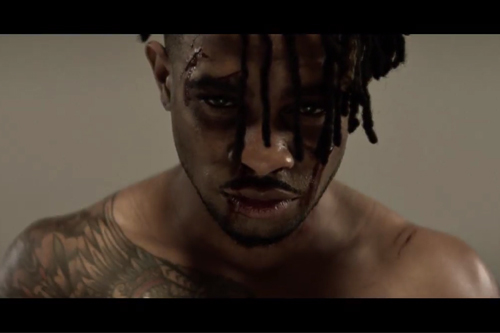 In turbulent times as these, it is the artist's voices that we need to continue empowering our fight against discrimination. Reminding us that anyone preaching hate is deplorable.
Earlier this year, Elijah Blake was enlisted by Harry Belafonte's social justice organization, Sankofa.org, to contribute the powerful song, "Hanging Tree" to the Sankofa EP 17. The project also features music by Ty Dolla $ign, Raphael Saadiq, and Mali Music. Today (June 1), Blake has officially released the searing video for the song that outlines how inequality and oppression still exist in the 21st century.
"He looks just like me / So tell me, am I really free? / Could have been my mother crying for my brother / Everybody's praying for peace / But who's going to protect us from the police?" he sings in the visual, which sees Blake transition from a tuxedo to a ripped shirt to bloody wounds covering his back and chains on his wrists.
"Hanging Tree" will double as the first single off Elijah Blake's new album, which is slated for release in July.
Speaking about the video to Billboard, he said: "Director Sean Alexander and I sat in the basement level of my building forever, coming up with different ways to paint this picture without being too literal. We came up with this one, which shows that you can dress up an ugly system with a suit and tie. But as society and media continue to tear away at it… underneath it all the fact still remains that there's still a whole lot of scarring, bruising and blood that needs to heal. I also wanted show that although we've come a long way as a people, we're still not as far from the corruption to black lives that occurred in slavery as some would like to believe."
Watch it below.