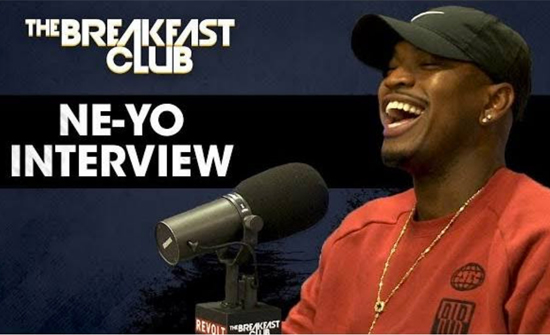 On Thursday morning (June 1), Ne-Yo appeared on 'The Breakfast Club' for a new interview.
With his seventh studio album on the way, a judge position on NBC's new dance competition "World of Dance," and a busy family life, the R&B star had a lot to talk about. The first single from his new album, "Another Love Song" was released on Tuesday and Ne-Yo shared some details about what sound and feeling fans can expect on the album.
"All the music on this album isn't going to be happy, because I didn't write just completely about myself," said Ne-Yo. "I feel if I write it just about me, how can it be relatable to anybody else. I'm definitely happy, I'm in a great place but I know everybody isn't… Every song isn't going to be happy, but every song will be real and relatable."
Revealing the name of the album, Ne-Yo explained: "The name of the album is 'Good Man,' I'm calling it that because it's what every woman wants and what every man should strive to be. The thing about it is, you're not born a good man, you have to go through some stuff and let some things happen in order to become a good man."
Throughout the rest of the conversation, the singer/songwriter spoke about working with Mary J. Blige on her emotional new album, Strength of a Woman. "I love writing for Mary," he said. "Every time I write for Mary it winds up being a therapy session for both of us. We'll sit and talk about some stuff, cry if we need to, eat some food and write a song."
Ne-Yo also shared his views on R&B music today, why he decided to drop a rap remix to Kendrick Lamar's "Humble," his new show "World of Dance," and more.
Check out the full interview below.