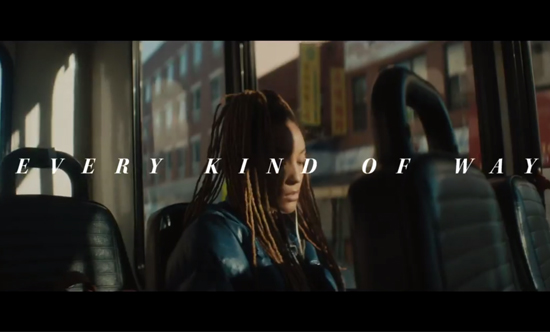 Gabi Wilson-aka H.E.R. will release her much anticipated second EP, H.E.R. Vol 2 on June 16. The project has already spawned the sexy, bedroom-ready tracks "Say It Again," "Lights On," and "Every Kind of Way."
The later has now inspired a short-film, named after the song, which H.E.R. has released as her first visuals ever. Filmed in New York City by director Sean Frank, the video opens with a beautiful girl questioning her place in the world while she rides a city bus and subway. In between scenes happy couples are interviewed about how they met and fell in love. For the second chapter, a woman rides the Staten Island ferry arguing with a tattoo covered lover, while H.E.R. sings: "Nothing lasts forever / After a while we lost the real connection / And I realize there's others using the time we been spending / No more."
More stories of various situations in love continue in the remaining chapters. A cute young couple ride the Roosevelt Island Tramway, kissing and hugging while they talk about making love for the first time. Two different same-sex couples end the story, with different moments in their relationships–one filled with fun and another with jealousy. The film ends with the fitting title "Every Kind of Way" flashing across the screen.
On August 3, H.E.R. will join Bryson Tiller as a supporting act on his "Set It Off Tour," which will travel across North America making 27 stops before closing out Sept. 16 in Louisville, Kentucky.
Check out the "Every Kind of Way" film below.