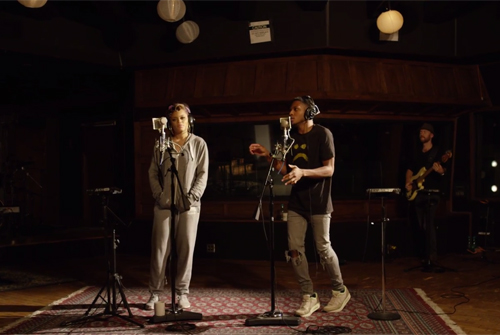 Following his captivating in-studio duet with John Legend on "Overload," R&B vocalist Gallant returns with the fifth installment of his acclaimed 'In The Room' series.
This time, the singer/songwriter is joined by fellow Grammy nominee Andra Day. The two combine absolutely beautifully on an in-studio cover of Smokey Robinson's classic song, "Cruisin."
Gallant has been touring the U.S. with John Legend on his "Darkness and Light Tour," which is closing out this Friday in New Orleans during Essence Music Festival.
Check out their amazing rendition of "Cruisin" below.