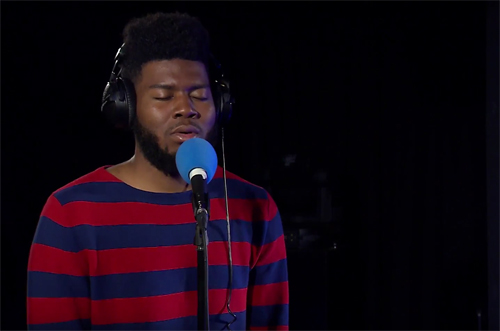 Khalid takes on Frank Ocean.
The gifted 19-year-old singer/songwriter recently stopped by BBC Radio 1 where he gave a stellar performance on their sessions series.
Giving fans something new to get excited over, Khalid and his band took on Ocean's song "Lost," off channel ORANGE. The performance was chill, but at the end he showed off his yodeling skills.
Aside from the impressive cover, Khalid also performed a live rendition of his breakout hit "Location."
Check out his BBC Radio 1 piano session below.